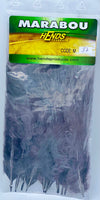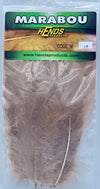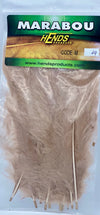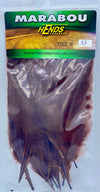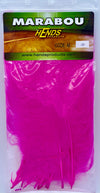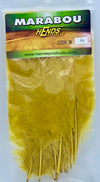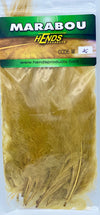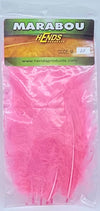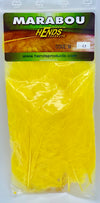 Hends Marabou-Stem feathers boast the highest length among marabou feathers, making them ideal for hackling a variety of streamer or lure patterns, as well as for creating leech-style tails. These marabou feathers boast thin, long stems with evenly distributed barbs of extended length, accompanied by aesthetically pleasing hue colours. The dyeing process is durable, resisting bleeding onto hands or into the surrounding water.  The Hends Marabou range is renowned for its superior dying quality, providing tiers with true and vibrant colours for tying larger flies such as Wooley Buggars, Intruders and streamers of any size.
It is a very easy marabou to work with and with its' long, soft fibres, it looks natural in the water.
Each package has 20 - 18 cm (7") long stems. A great value.